Multilanguage DTP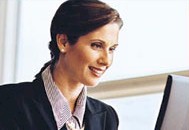 Printing
30-40%
below US prices

TranslatorTeam can typeset and format
- advertising brochures,
- technical manuals,
- product inserts, labels,
- CD/DVD, book covers.

We use virtually all industry standard applications.

We will do this in Hungarian, and
in Central and Eastern European (CEE) languages.
Doesn't it make sense to use a native speaker?

We have both the translation and the word processing skills.




TranslatorTeam
Budapest, Hungary

E-mail